Breakfast Seminar with Mannheimer Swartling On May 10, SACCNY invited members and friends to an interactive and informative breakfast seminar with the law firm Mannheimer Swartling. SACCNY board member, Maria Tufvesson Shuck, and IT & Technology experts, Caroline...
find out more about our marketing opportunities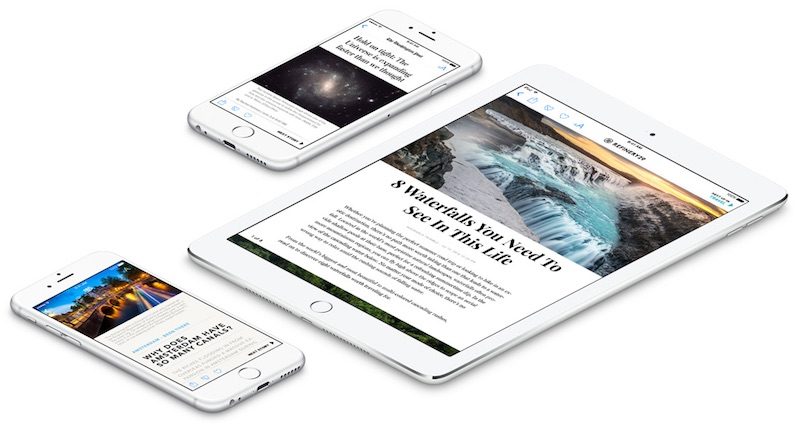 enjoy full exposure
We offer several different marketing opportunities in all our channels. You can choose between different packages which include print, digital and social media or you can give us a call to discuss how we could tailor an offering to your needs. Read more about our advertisement packages and rates and feel free to contact us for more information.
SACCNY's President Anna Throne-Holst visits Örebro university
Yvonne Thunell receives the Swedish-American Chamber of Commerce, New York's Mentor Award
Live interview in Dagens Industri and Expressen on the listing of Spotify
Interview with Anna Throne-Holst in Svensk Damtidning
Anna Throne-holst Guest Column in Dagens Industri
Breakit: Svenskarnas Basta tips for att starta bolag fran New York
 Whywaste, winners of SACCNY-Deloitte Green Award in Di Digital
Ecolean Sustainology writeup
WHYWASTE Pressrelease: Whywaste wins SACCNY-Deloitte Green Award
SACCNY Pressrelease: Whywaste wins SACCNY-Deloitte green award
2050: Sustainology Summit Report
SACCNY & Innovate46 in Dagens Industri
SACCNY Pressrelease: CELLINK wins anders wall award for exceptional entrepreneurship
SACCNY in Dagens Industri, luncheon with secretary Wilbur Ross
Business Insider: SACCNY Luncheon Wilbur Ross
Bloomberg: SACCNY Luncheon Wilbur Ross
BREAKIT: Svenskar i New York, 17 namn du ska lagga pa minnet
Kauppalehti: Luncheon with Casper von Koskull
Arvopaperi: Luncheon with Casper von Koskull
Sveriges Radio: USA-Podden
Sveriges Radio: StudioEtt
Dagens Industri: Almedalen
Dagens Industri: New York dukar for natverkande
Dagens Industri: topparnas tro pa USA
OMNI: Svenska toppdirektorer misstror Trumps politik
Nordstjernan: SACCNY appoints new president
Virtual intelligence: report from SACCNY Executive Women's Conference
Sydostran: Deras ograsrensare tog priset i USA
Nasdaq: SACCNY & Innovate46 to Ring The Nasdaq Stock Market Closing Bell
DI WEEKEND: Svenskt kalas pa Manhattan
Cision: Plantagon Wins Swedish-American Chamber of Commerce New York-Deloitte Green Award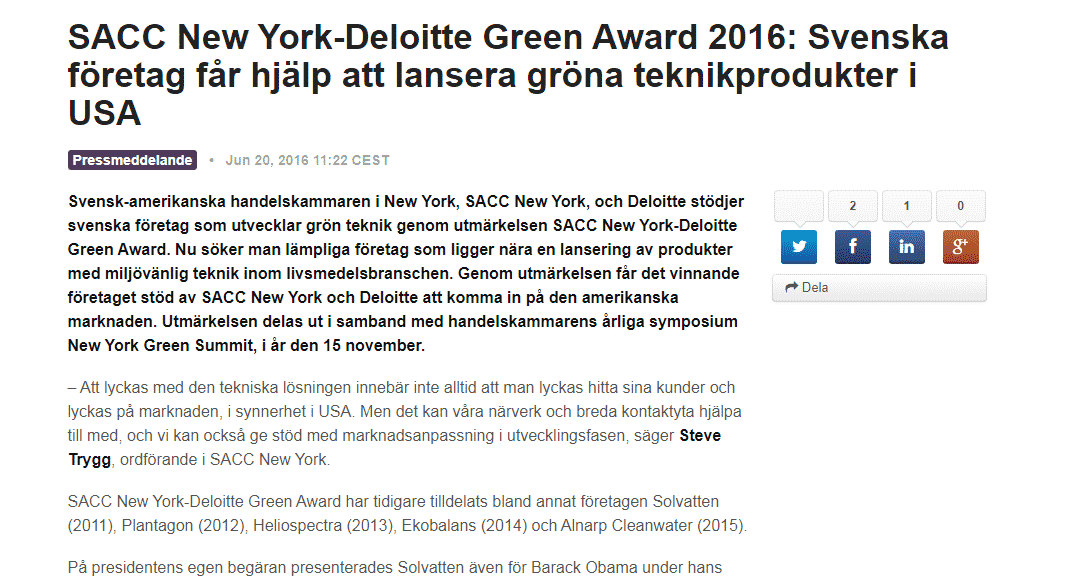 Mynewsdesk: SACCNY-Deloitte Green Award 2016
Mynewsdesk: Stockholms fordelar i varlden
Mynewsdesk: SACCNY-Deloitte Green Gala Award
Expressen: New York-gavan till Madde och Chris